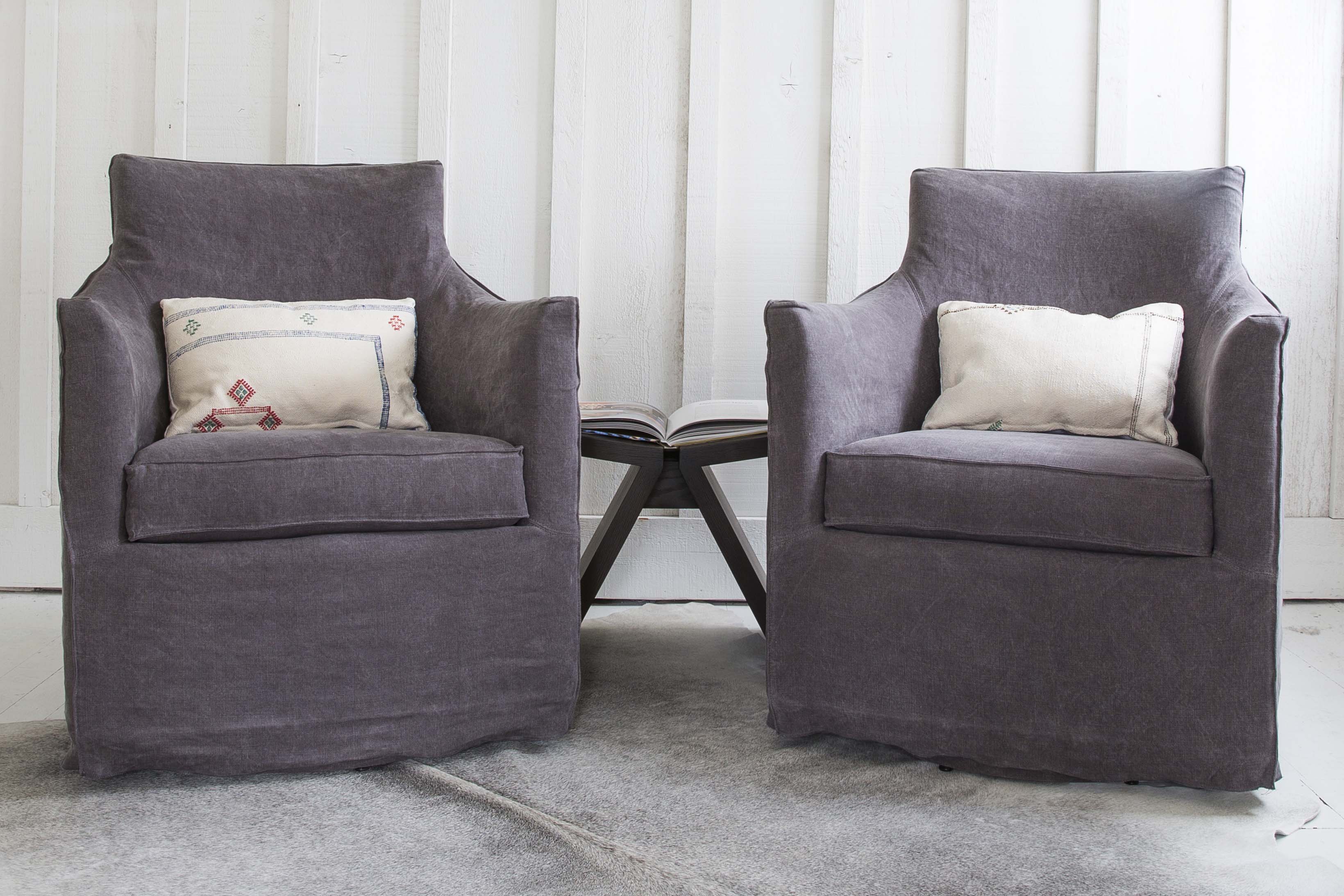 What makes a day truly memorable? Traipsing through the mountains with friends and family? Echoes of laughter? A lesson lovingly learned? Moments sought and shared. Moments of unbridled engagement.
Your home can foster such memories through spaces designed with communion in mind: a pair of upholstered chairs, oriented toward each other, inviting conversation.
To aid and abet engagement, we focused a significant section of Signature 22 on personality-infused armchairs. We named each piece after a person we respect (Jackson locals likely know our namesakes). Bursting with flare, the Gavin Chair transforms a demure Belgian silhouette into a modern icon dressed in shearling or hide. The Alex Chair—a slipcovered swivel that comes in a quartet of natural hues—encourages cuddling with kiddos and books. 
Its sibling, the stately Albert, takes slipcovering up a notch in leather. Channeling the effortless elegance of your favorite t-shirt, the Elisa glider features rolled seams and beloved fabrics.
Details aside, our Signature 22 armchairs concentrate on comfort. Solid frames and plush cushions allow you to sink in for hours. Just as saddles are made for long rides, our armchairs are designed for you to settle in with a good friend, a good book or a good cup of joe. Memories for the (upholstered) taking.
Custom style made blissfully simple: our mission in life and design, our mission with Signature 22, our new collection of furniture tailored to you and your lifestyle. As your guide in this bespoke...
Read more
Relaxing takes effort. An oxymoron to be sure, but in our busy world, letting ourselves lounge requires intention. Let us help you in your self-care practice. As part of our new Signature 22 collec...
Read more