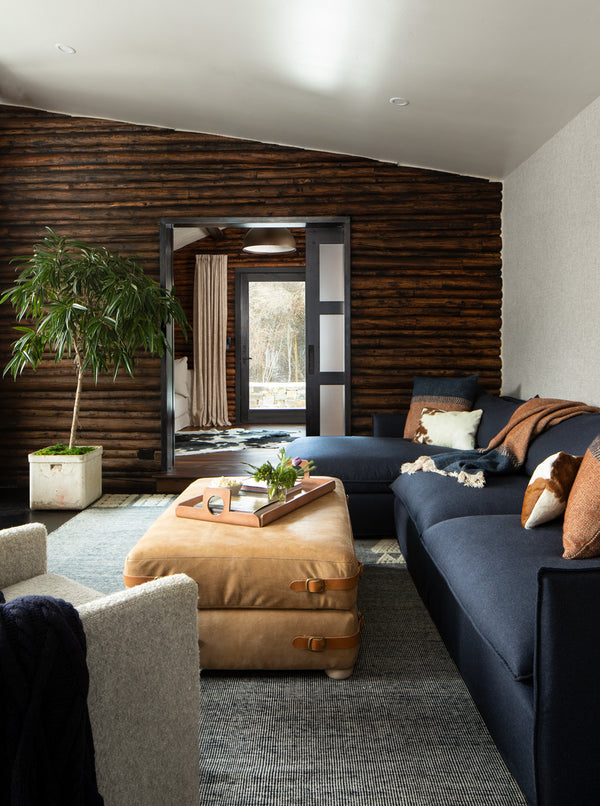 Dream Cabin
A respectful renovation balances historical preservation and contemporary design by our sister design firm, Snake River Interiors.

A historic log cabin, reimagined for a preservation-minded couple. The interior feels simultaneously seamless and sophisticated, open and intimate. The Moran Swivel, seen here, anchors the space. Nesting trays provide a home for books, coasters, or whatever needs wrangling in a lived in space. Wool-linen blankets and pillows add layers of texture throughout.
born in the mountains
We embrace context: Ours is Wyoming County 22, a wonderfully paradoxical mecca, rooted in rugged refinement and self-reliant sophistication. 
Thus inspired, we at Twenty Two Home empower a luxurious yet livable alpine lifestyle, simultaneously saucy and elegant, feisty and family-friendly. Embracing your complexity, we help make your home feel truly "you."
Learn More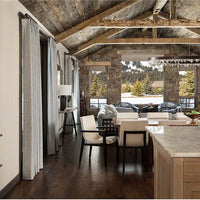 our sister design firm
Located under the same roof in Jackson Hole, Snake River Interiors offers custom interiors, should your project require the expertise of a designer.
BROWSE PORTFOLIO