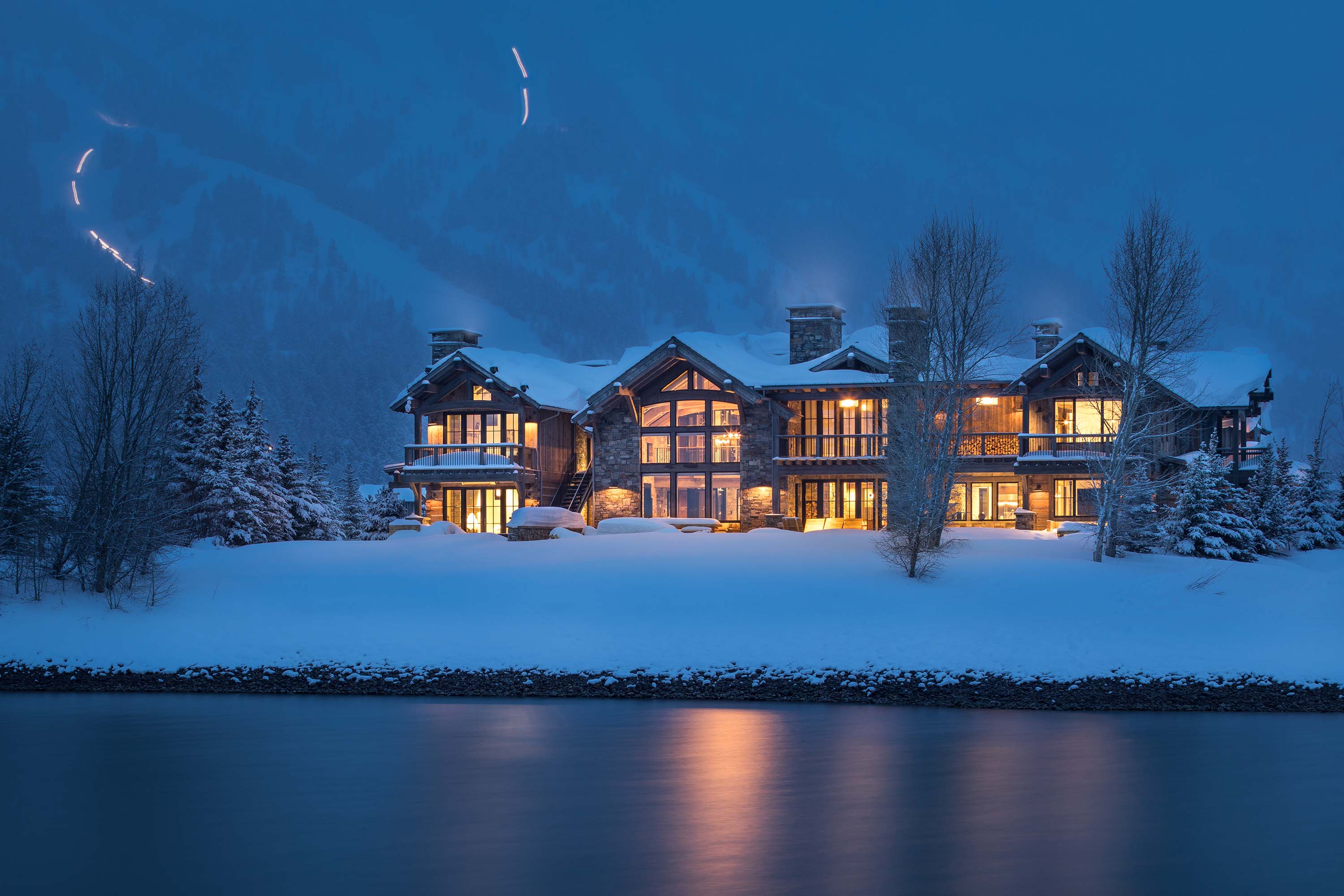 Project Zoom: Village Retreat
We love to collaborate, whenever and wherever the opportunity arises. With talented architects. With other inspired interior designers. And above all, with our visionary clients.
The client assembled a matchless team of true artists to realize their slopeside retreat. Recruited as the interior architects, our sister design firm Snake River Interiors entered at project inception. Setting the stage with our long-time friend, architect Chris Lee of Design Associates. We imagined a scene marked by rustic sophistication: tumbled stone, worn timbers, panoramic views. Within this inspired space, we advised on all of the interior details—the finishes and fixtures that would complete the composition put forth by Chris and the clients.
The client—with deep ties in cutting edge technology—raised the bar for singularity and sophistication. Thus challenged, we sourced vanguard systems: the front door and upstairs study are framed in Italian steel—a material rarely used in residential interiors. The ceiling of the wine cellar is glass block, which makes the space truly translucent, with visibility from above and below. Technologically innovative, every element is linked and synched.
With an eye for timeless materials, we picked peerless expressions of classic elements: gorgeous marble slabs in the kitchen and master bath; basin skins with gravitas; custom lighting with both industrial and artistic influences. In the kitchen, we commissioned custom bleached walnut cabinets, a woodgrain echoed in the walnut spiral staircase with its custom walnut handrail.
In situ, each exquisite detail speaks for itself, while simultaneously contributing to a harmonious chorus defined by inspired collaboration.
Relaxing takes effort. An oxymoron to be sure, but in our busy world, letting ourselves lounge requires intention. Let us help you in your self-care practice. As part of our new Signature 22 collec...
Read more
We would be the first to tell you to get your hands dirty. And yet, no matter how much we advocate digging in, we also believe in starting with a strong base. Hence our event this Friday pairing y...
Read more