For Her
Being a mom means taking on the lifelong role of human catchall—so why not celebrate such embodiment in style with a catchall bag that rises to every occasion? Just in time for Mother's Day (ahem May 8), we restocked our favorite leather hobos, totes and crossbodies, all handmade in Italy. True to you, each piece carries a story of luxe yet practical craftsmanship and care.
HENRY BEGUELIN
A brand seeded in creative communion, Henry Beguelin began when a group of friends, living on the Italian island of Elba, started assembling belts and bags from cowhide and upcycled materials back in the 1980s (including a collection made from recycled cans commissioned by Comme de Garçon). In those early days, the artisan friends embroidered stylized stick figures on their wares as a playful signature, using the same waxed thread used to stitch their handmade accessories. Then as now, "the little stick figure appears on every product to signal the style of the collections: low-key elegance that is renewed season after season yet never loses its ties with tradition," according to the brand's website. "This little stick figure, embroidered in big stitches, unites 'doing' with 'playing.'" Anchored by such inspired principals, the brand continues to meld traditional techniques with timeless style into products that exude tactile luxury and functional beauty. "The crafting of leather—an art as old as man—metaphorically joins past and present, evoking insight tied to our experience," the brand statement reads. "Things made by hand: this is the hallmark of a new low-tech concept that shuns all chemical treatments, reviving forgotten skills and giving products a patina that immediately lends them a familiar air, like inseparable companions on the long journey of life."
No two Henry Beguelin bags are alike, despite their designs, because every purse is made by hand, and conveys a character all its own due to the palette variety of tanning the leather with natural vegetable dyes. Thus each piece in our collection can be considered one-of-a-kind—which makes a Henry Beguelin bag a truly thoughtful, highly personalized gift.
New to our stock of "inseparable companions" are several pieces we predict will become mainstay accessories. The Canotta takes the hobo silhouette to new heights with its organic shape that effortlessly nestles into its wearer's side. For a more compact look, the Ilizia Band Bag, worn crossbody, conveys casual chic, and the mauve colorway we chose works as a neutral with some sass. And last but not-ever least, the Hand-Woven Minerva Bag—which we carry in Brown, Natural and Denim—elevates the classic shoulder bag with its irresistible tacticity.
TAGLIOVIVO
Founded a decade ago in southern Italy by designer Giordano Lapegna, Tagliovivo pairs two classic Italian ingredients: vegetable-tanned leather with hand-forged wrought iron. Natural variation is celebrated at every turn in the design process from the marks accumulated over the cow's lifetime to the tooling traces left by the ironsmiths and the hand-stitching that finishes every seam. Tagliovivo's leather artisans bring experience tracing back three generations. "Every single bag is cut by hand, choosing the right part of the leather, and is made to be a durable object that becomes more beautiful over time," the brand story says. "With an artisanal touch, each piece shows uniqueness."
For our showroom, we sourced classic styles elevating function and fashion. The Boxer Bag, a mini-duffle of sorts, is small yet mighty. The iconic Doctor Bag updates the structured style to be a crossbody replete with a sleek band as shoulder strap and an iron hook as closure. The Bowling Bag, with its double handles, conveys professionalism with panache. The architectural Bauletto makes the crossbody glamorous with its lush wine-colored buffalo leather. And Tagliovivo wallets—the folded Loop and the fastened Soffieto—make transactions chic with their patinaed sophistication.
With so many giftable bags available in our showroom, we encourage letting the lucky lady choose. And as someone once said (perhaps Hallmark?!), handbags speak louder than words. Even so, we will let the words of Tullio Marani, the designer of Henry Beguelin, close our consideration of presenting a handmade bag as a truly thoughtful act of gifting love and gratitude: "In and of itself, the object may seem unimportant. But when it becomes a sign, one that joins the others populating our existence, it adds to the quality of our lives."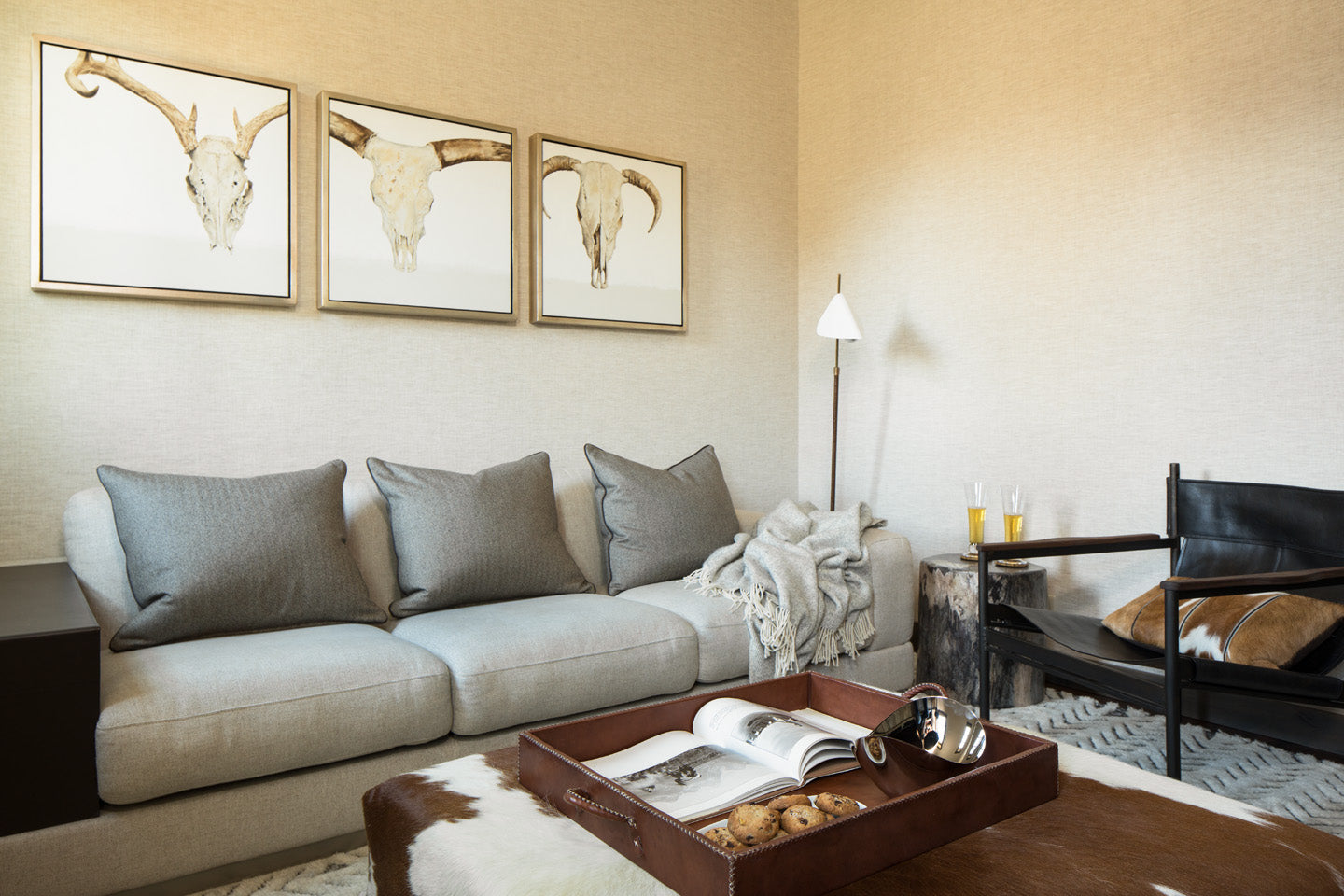 For us, the American West exists on two registers: as our real home and our aesthetic Muse. From rough-hewn timber and antler sheds to saddle-worn chaps and granite outcroppings, every experience w...
Read more