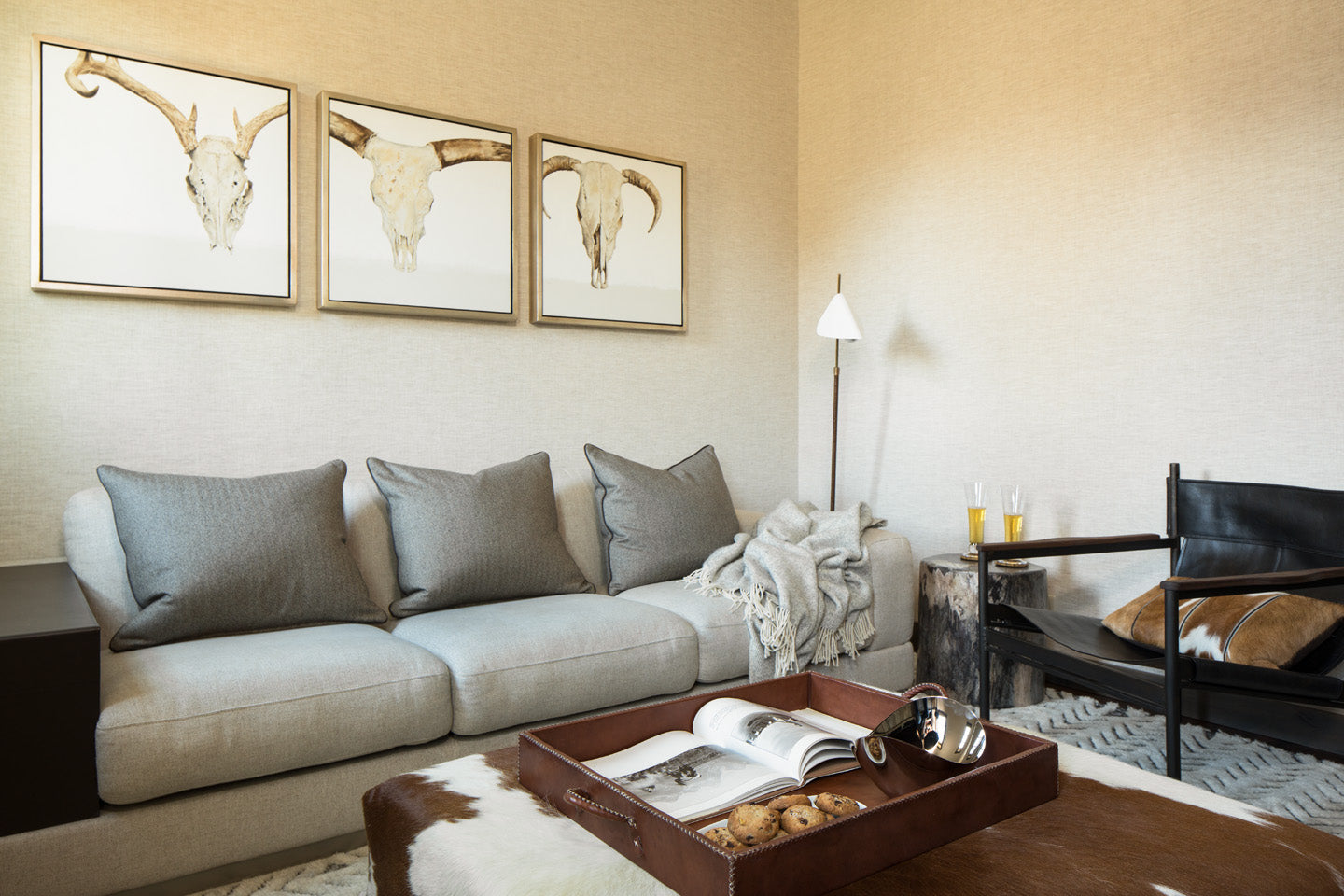 For us, the American West exists on two registers: as our real home and our aesthetic Muse. From rough-hewn timber and antler sheds to saddle-worn chaps and granite outcroppings, every experience we enjoy outdoors prompts an idea for interior adaptation. So as we watch trends come and go—as cowhands grace magazine spreads in seasonal succession—we look for singular expressions of Western artistry and individuality.
We have found that to make your home in the West, you must see through the tropes and find the truth as you live it. Because the West is what you make it—as the artists and artisans we represent so beautifully embody.
Every spring, the rush to collect antler sheds sends people high into the forest in search of the velveteen racks. Pronged in their profundity, antlers add drama to any surface they grace. As such, we have sourced sophisticated glass adaptations of antlers. By nature of being handblown, each antler emerges as a one-of-a-kind ode to graceful ungulates. Sized small and large, the glass objects lend classic elegance adapted to Western environs.
Leather
Leather, ever entrenched in the vernacular of the West, takes on sleek connotations in our interior applications. No matter the setting or the silhouette, leather adds functional panache when placed in counterpoint to other textures.
Befitting their original protective purpose, we place cowhides in every busy area of the home, from the foyer and mudroom to beside our freestanding bathtub. We specifically source hides that fit within our contemporary color palette (think gris and champagne). From ski boots to paw prints, hides can handle heavy traffic while still retaining their polished effect. Each hide is one of a kind, and therefore varies somewhat in size from large to extra-large.
Leather lends rich texture to otherwise simple silhouettes. As such, we stock a cornucopia of nested leather trays and woven leather baskets. Because it ages so beautifully, a leather tray can withstand daily use as a catchall for keys. Meanwhile our large leather baskets—handmade by master artisans in Brazil—showcase as much as they store whatever you need to stash (blankets, laundry, winter accessories). Contrast stitching adds an elegant element to our Gíron Nesting Leather Tray, and our cowhide trays—sourced from Argentina—lend a graphic note to any surface.
A piece epitomizing the New West in all its glory, the Jackson Armchair—our reimagining of a classic leather sling chair—has become a mainstay of our Signature 22 custom furniture collection. Building on the rustic recipe of pairing dark wood with supple leather, we made the silhouette both sleek and substantial in its sophistication. Any room graced by its presence becomes a site for repose.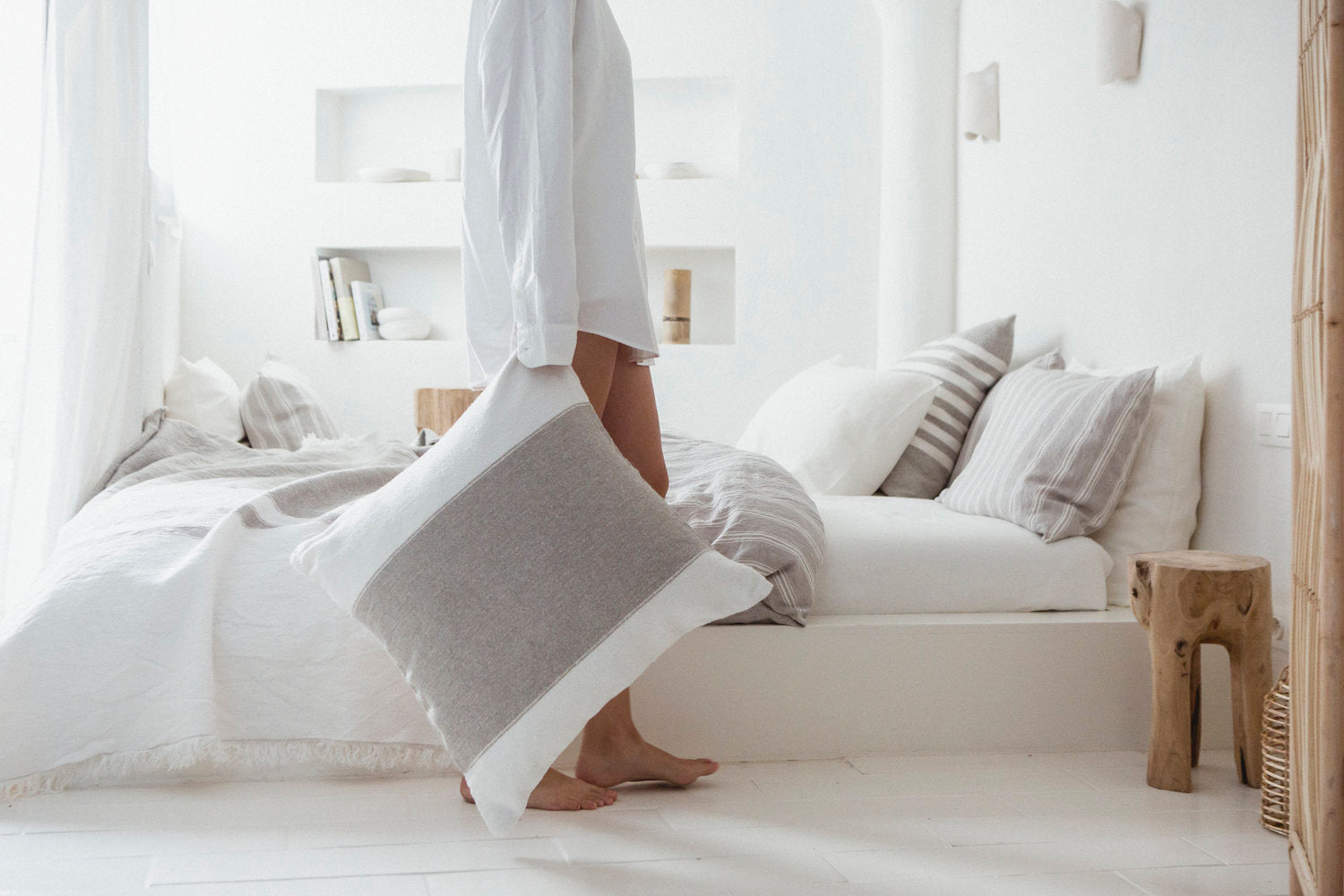 No other piece of furniture receives as much consistent use as the bed. So why not spend a proportionate amount of care creating the best bed possible? Cue Libeco, a Belgian brand that builds on Fl...
Read more