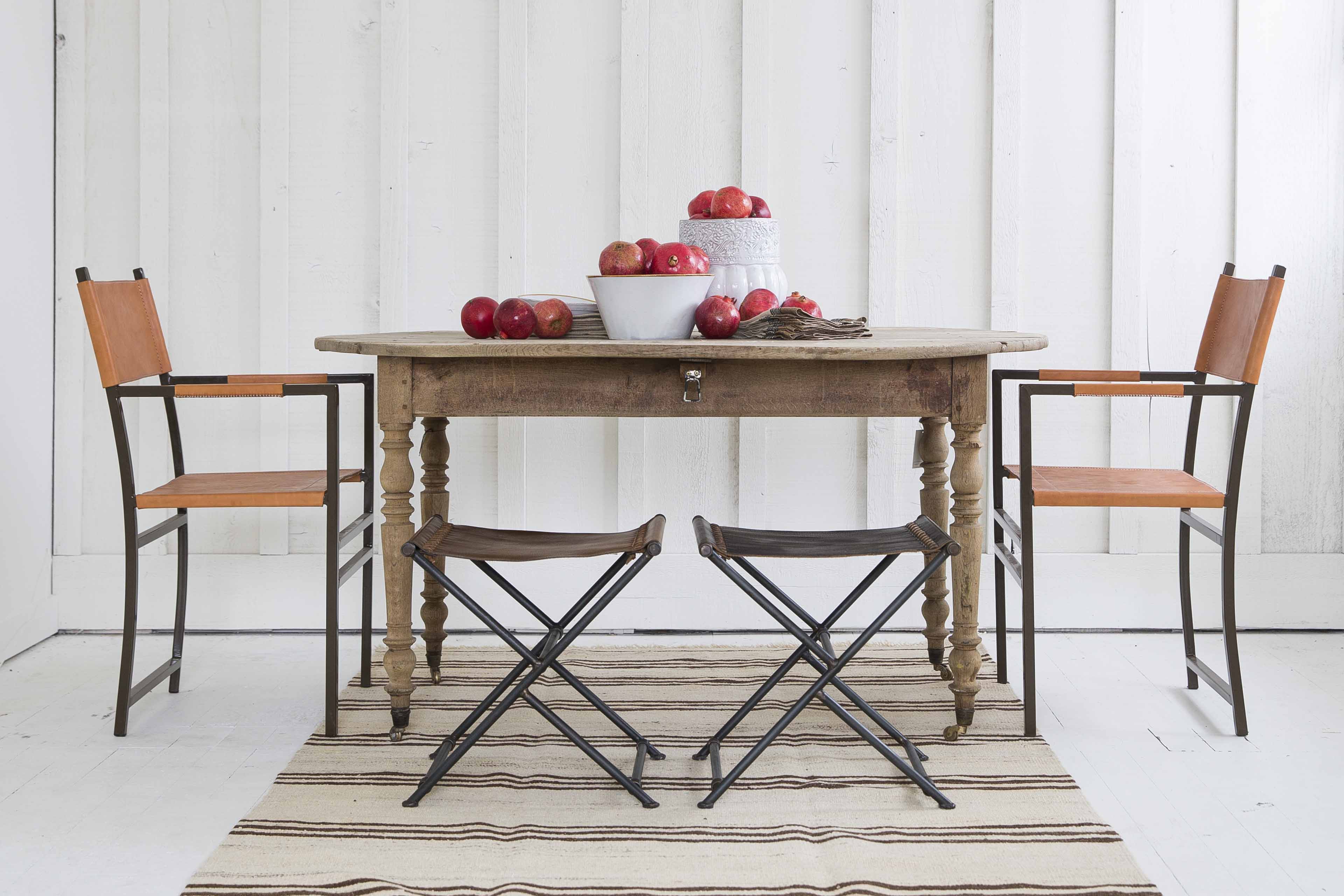 Your table setting should tell a story—yours—of items you've loved and collected over the years. This Thanksgiving, we encourage you to tell a tandem story of the season, of the colors and textures of your seasonal landscape—the tawny hues of hayfields gone fallow and the variegated white of early scrims of snow. To help curate this seasonal palette, we present the stories of two historic collections, both primed for sharing with friends and family around a seasonal tablescape.

Astier de Villatte ceramics
Once upon a time, Ivan Pericoli and Benoît Astier de Villatte met in a Paris café—a storybook setting befitting the ceramic magic to come from the creative couple. Now based in a historic Bastille workshop (once home to Napoleon Bonaparte's silversmith), the atelier produces ceramics by hand according to the artisanal process Benoît learned from his father: start with black terracotta, create forms inspired by 17th and 18th century silhouettes, and finish each piece with a milky glaze that amplifies the character of the clay. As such, no two pieces emerge the same. Truly. Collaborating with other artists like Parisian pixie Nathalie Lété and decoupage genius John Derian, the wide collection is at once classic in its formal subtlety and surprising in its monochrome modernity.
Libeco linens
A table layered with linen is at once sophisticated and relaxed—the ultimate expression of our Twenty Two Home ethos. Libeco has been weaving Belgian linens for more than 150 years, following the traditional rhythms of flax farmers in Flanders who used to weave only in winter when it was too cold to work the land. Traders from around the world would flock to Flanders and the mercantile Libeert & Compagnie, smartly set beside the train station. Around the turn of the 20th century, Libeco built its own weaving mill and still operates from that same factory in Meulebeke. A truly Belgian brand, all of the flax is sourced from neighboring fields and woven on site, with each ream inspected yard by yard and mended by hand when necessary. Building on their leading legacy, the fifth-generation, family-managed business has adopted carbon-neutral manufacturing practices and launched a 100 percent organic linen collection. Now that's what we call living beautifully.
With palettes/palates piqued, please top by Twenty Two Home to peruse our inspired display of entertaining accouterments.
This transformative project illuminates the interplay between our sibling businesses, Snake River Interiors and Twenty Two Home.
Read more