Dwindling daylight makes us all the more appreciative of the rays we can funnel into our designs. Consider, for instance, our imprint on a recent renovation: the beautiful bones of the home—originally a Hutterite creamery moved stone-by-stone from Montana to Wyoming and masterfully reimagined by Bozeman-based maestros JLF Architects—cried out for an interior schema in accordance with its illustrious history and inspired architecture. Our sister firm, Snake River Interiors, was up to the task.
This transformative project illuminates the interplay between our sibling businesses: The Snake River Interiors team drove all design decisions—from reimaging the lighting program to advising on art. Cultivating character, we sourced singular pieces from near and far—the former, of course, being our eclectic stock at Twenty Two Home.
We transformed the entire lighting system, rewiring every room to allow for pendants whenever possible and adding lamps at regular intervals. Such careful lighting creates a dynamic stage for furniture. Now, intrigue infuses every room. Contemporary silhouettes contrast the rugged materiality of the stone walls and reclaimed beams. New West artworks soften with grace. A serene palette forefronts textures and tones. And all such conservations of contrast occur within spaces suffused by light.
In the master bedroom, a stately Holly Hunt bed wrapped in Michael S. Smith for Jasper linens sits atop a quietly intricate vintage Turkish rug sourced from our Jackson friends at Azadi Fine Rugs. Morning finds the master awash in sunlight, but nighttime illumination depends on the warm glow cast by the pair of Simon Pearce hand-blown lamps perched atop elegant nightstands. As this beautiful segue suggests, we see our work in concert with the rhythms of nature.
Gems, like the ones pictured, can be found via our online store, or at our showroom on Jackson Hole's Town Square. 
See more project photos via Snake River Interiors.
In the circus that is contemporary life, it can be difficult to make space for your thoughts—your voice alone, distinct from the cacophony that surrounds you. Committed, as we are at Twenty Two Ho...
Read more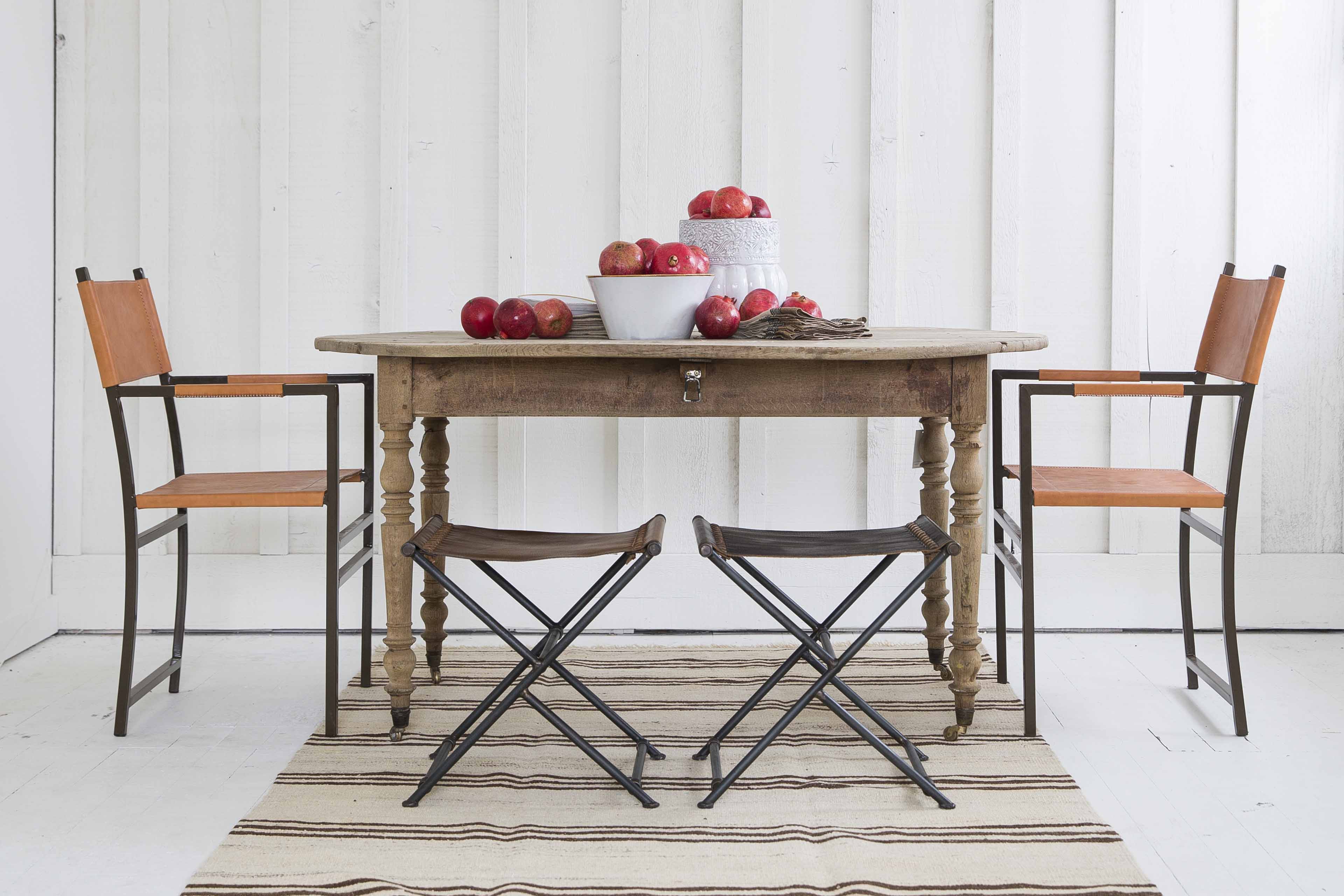 Your table setting should tell a story—yours—of items you've loved and collected over the years. This Thanksgiving, we encourage you to tell a tandem story of the season, of the colors and textur...
Read more