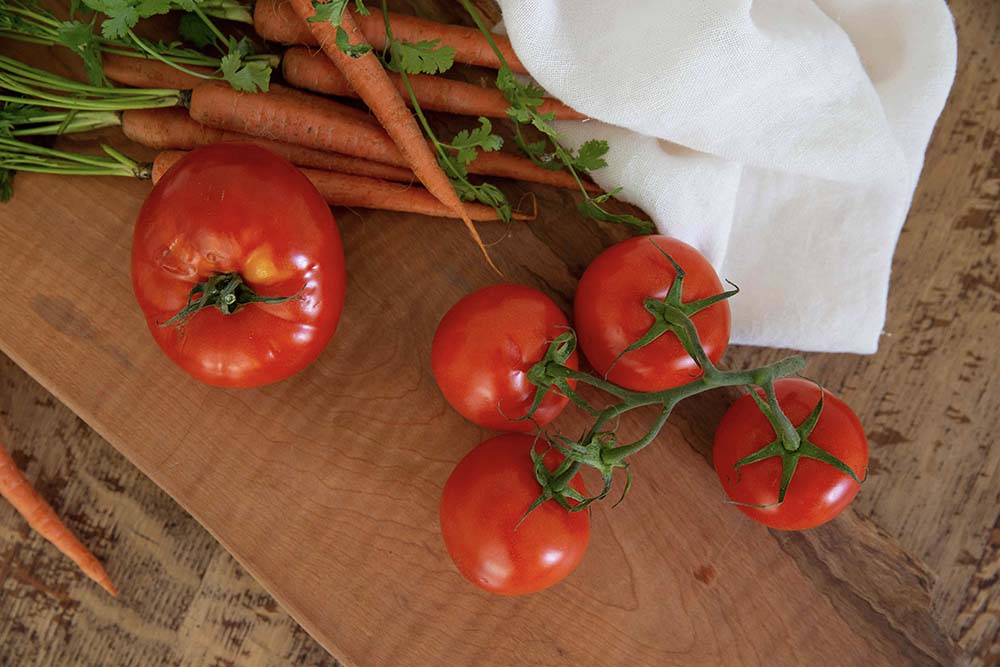 Saturdays spent at the Jackson Hole Farmers' Market supply some of our favorite summer memories. Whether running into friends or supporting our favorite local producers, we find ourselves surrounded by the bounty of community that makes Jackson Hole our home.
To get up and go, we keep a tote packed with market essentials in our mudroom: reused plastic bags to protect delicate produce; cash in low denominations to give exact change; a water bottle to stay hydrated (and fill/fuel up with caffeine if need be); and a set of utensils when we want to sample.
Ever enabling an easy, breezy, beautiful lifestyle, we have stocked a pair of totes from our favorite fifth-generation Belgian linen manufacturer, Libeco. Everything about Libeco echoes the farmers' market ethos, from their commitment to becoming a carbon-neutral company to their sourcing of local flax and their employment of local weavers. The Sailing Tote draws inspiration from the sport and the durability sailors require, with its reinforced bottom and garment-washed finish. The Galloper Shouldersac, named after a large sandbank in the North Sea (not the speedy steeds we know), features a pure linen body and leather trim and handles. Both are ready to be filled with the fresh ingredients needed to make our very own Elisa Chambers' recipe for Panzanella salad, a light and fresh way to start a summer meal.
Elisa's Panzanella
Days-old Italian or French bread
2 cups water
Several cloves of garlic
Glug of good olive oil
Splash of balsamic 
A couple sprigs of fresh basil
Ditto parsley 4 stalks of green onion 3-4 tomatoes on the vine
1 cucumber
1 baggie of just-picked arugula or spinach
Soak cubes or ripped up stale Italian or French bread (or gluten-free bread as I do now!) with water infused with garlic, olive oil and basil. Dice up lots of garlic and tomato. Marinate those in salt and lemon juice and olive oil. Chop fresh basil, parsley, green onion and arugula. Squeeze out water from bread, Mix all ingredients together. Add diced cucumber for extra crunch. Top with a splash of balsamic!
Serve on a bed of spinach or arugula in a big flat bowl, like one of our Terra Firma or teak bowls, both available in our showroom. A showstopper appetizer!
We would be the first to tell you to get your hands dirty. And yet, no matter how much we advocate digging in, we also believe in starting with a strong base. Hence our event this Friday pairing y...
Read more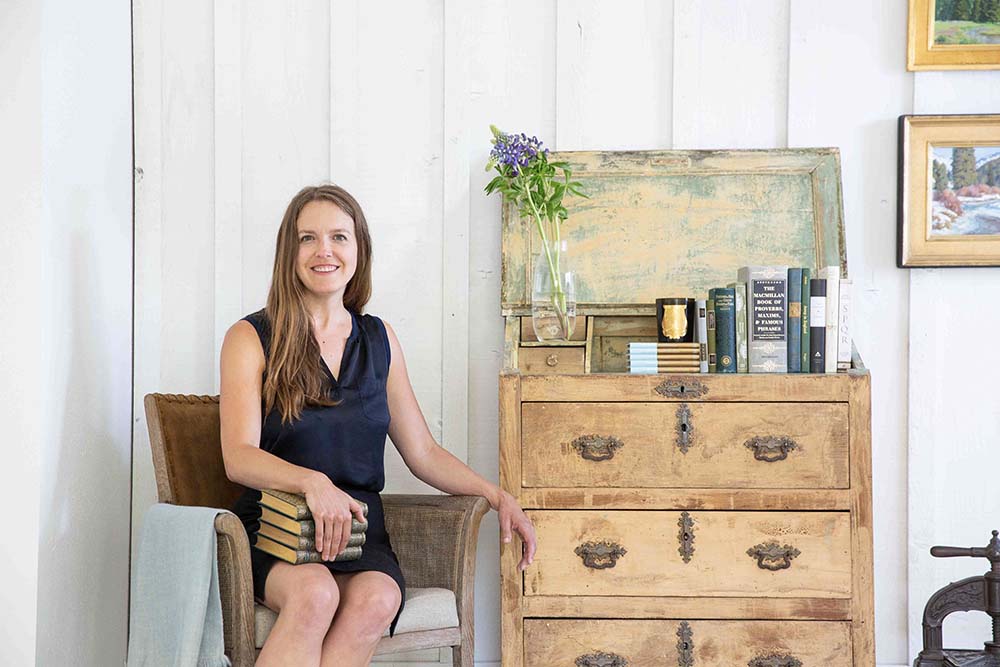 Join us for a peak into the world of Foxtail Books at our showroom on Wednesday, July 25 from 11am-5pm. Whimsical vintage book selection by Boutique Library Curator Foxtail Books, Styling by Styl...
Read more